BlackCAT A Catalog of Stellar-Mass Black Holes in X-ray Binaries
BlackCAT is a thorough and comprehensive catalogue containing the most updated information about stellar-mass black holes (BHs), mainly focused in systems detected as X-ray transients. It compiles the astrometric, photometric and dynamical parameters (if available) of all systems detected so far.
From the menu above you can access to:
Below we show some of the updated results presented in the
main paper
---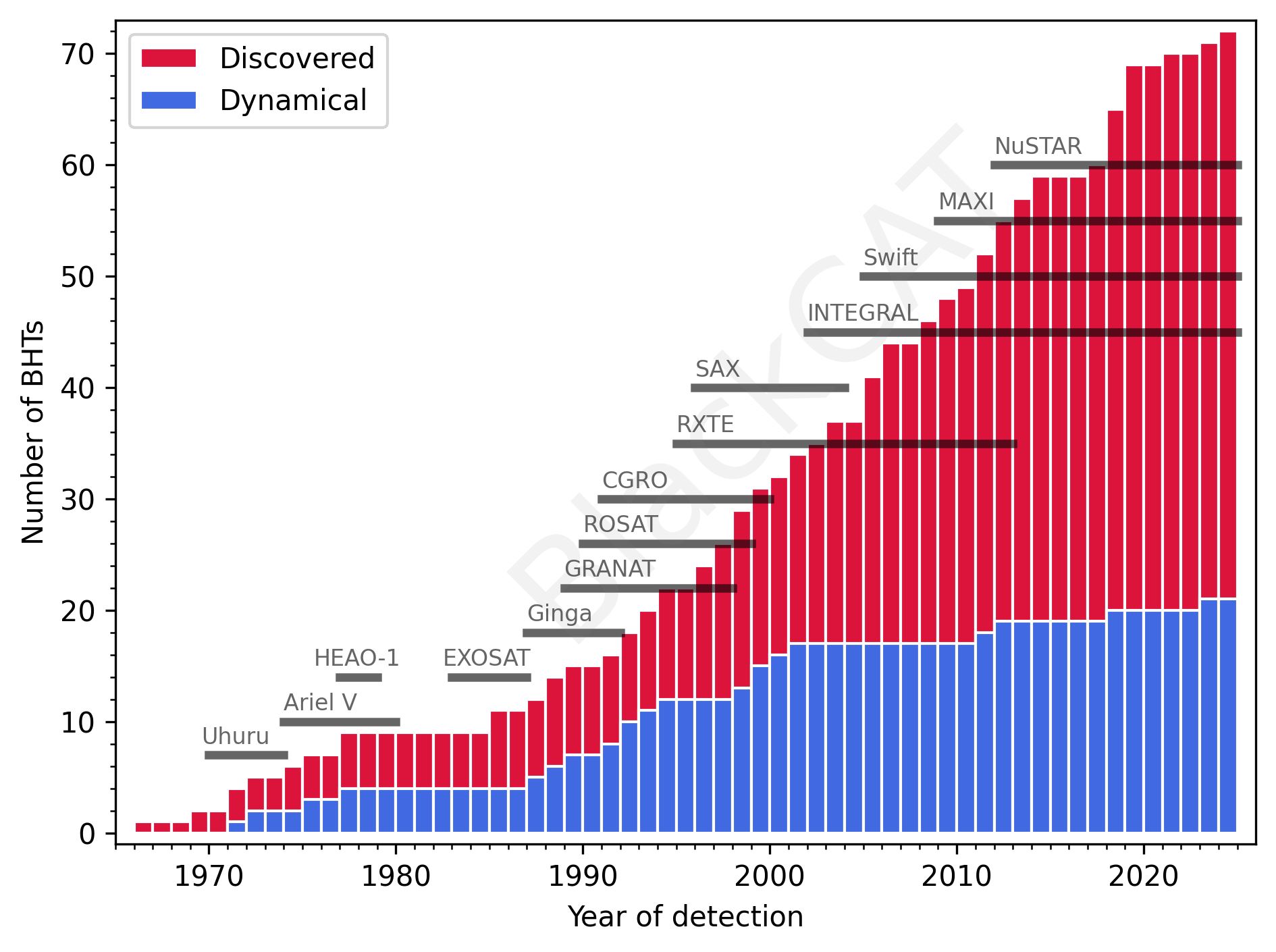 ---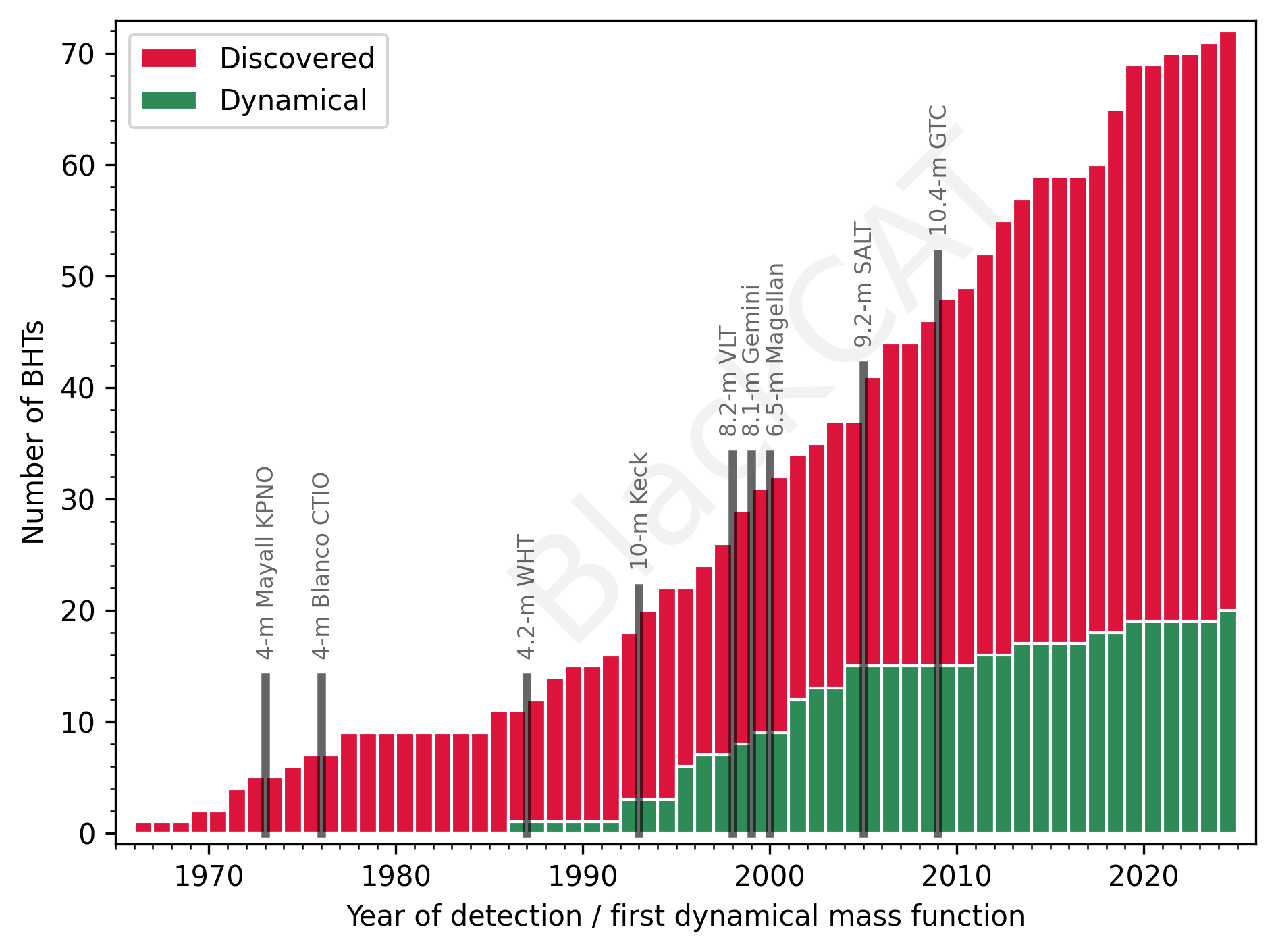 Please acknowledge the use of this catalogue in any published work you derive from it.
---
Last modified: 27 August 2021.