BlackCAT A Catalog of Stellar-Mass Black Holes in X-ray Binaries
GRS 1124-684
N Mus 1991 = GU Mus
( dellaValle1991a )

RA [J2000] DEC
[hh:mm:ss.ss] [dd:mm:ss.ss] 11:26:26.65 -68:40:32.83


ℓ b
[deg] [deg] 295.3006588 -07.07263349
# of outbursts after discovery:
NOTES
GRS 1124-684 (N Mus91): A period derivative has been measured ( GonzalezHernandesz2017 ).
Gandhi2019 obtained a distance of 2.71+3.82-1.38 kpc from Gaia DR2.
Optical/NIR magnitudes

V∼13.5



u'=21.5±0.4
g'=20.65±0.05
i'=19.92±0.04
J=19.05±0.02
H∼18.39
K (not AB)=17.08±0.01
Aladin finding chart
Scroll to zoom. Set survey image in "Manage layers"
Default image: DSS2 Red
GRS 1124-684 in Simbad
---
Finding charts
Orientation: North up, East left. Object marked
Click to enlarge in new tab/window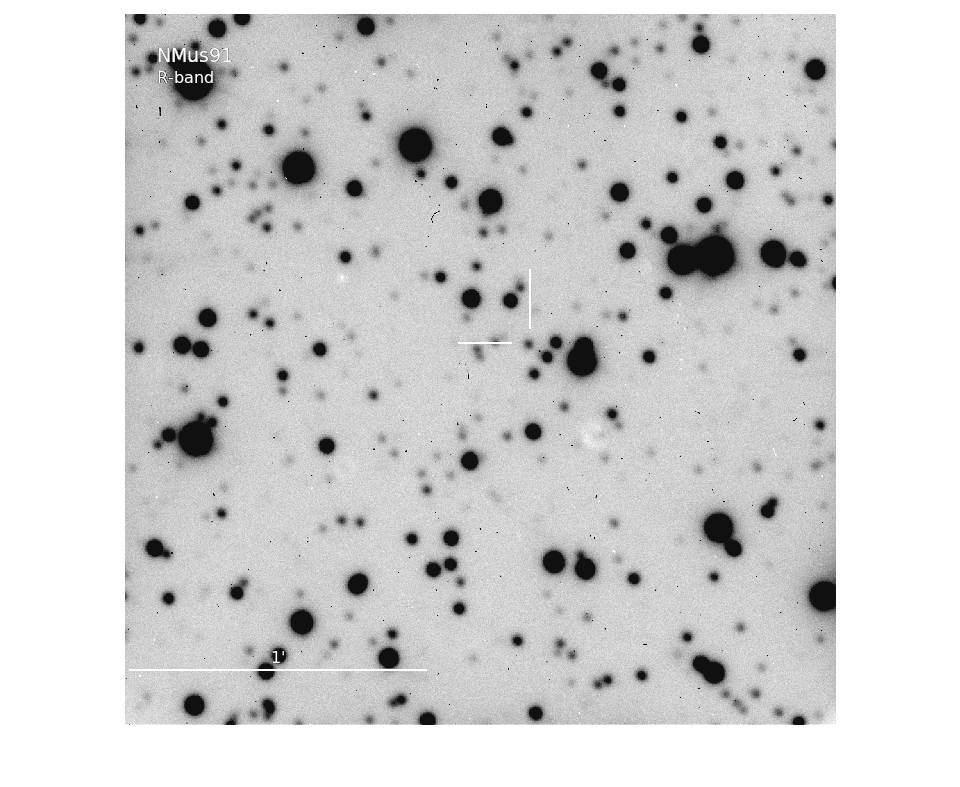 ---
This research has made use of NASA's Astrophysics Data System (
ADS
) and the
SIMBAD
database operated at CDS (Strasbourg, France)
Please
acknowledge
the use of this catalogue in any published work you derive from it.
---
Last modified: 27 August 2021.