BlackCAT A Catalog of Stellar-Mass Black Holes in X-ray Binaries
GRS 1739-278
V2606 Oph
( Hjellming1996 )

RA [J2000] DEC
[hh:mm:ss.ss] [dd:mm:ss.ss] 17:42:40.03 -27:44:52.70


ℓ b
[deg] [deg] 000.6720951 +01.17572417
Year of discovery: 1996
( Paul1996 )
# of outbursts after discovery: 1
Basic data

Distance [kpc]
7.25±1.25
Greiner1996
Distance to the plane (z) [kpc]
0.15±0.03
Greiner1996
Orbital period (Porb) [h]
Peak X-ray flux [erg s-1 cm-2]
[keV]
7.20E-09
[2-10]
MAXI
Outburst magnitude (AB)
J=17.2±0.1
Marti1997
Quiescent magnitude (AB)
J>20.1
Chaty2002a
E(B-V) [mag]
2 – 4
Marti1997
Spectral type
>F5V
Chaty2002a
NOTES
GRS 1739-278 showed another outburst in 2014 ( Miller2015b , Krimm2014b ) and 2016 ( Mereminskiy2016 ). The peak X-ray flux is taken from the MAXI SSC light curve of that outburst. It has an uncertain distance.
Optical/NIR magnitudes

Mag. Outburst (AB)


Marti1997

V=23.2±0.3
R=20.6±0.1
J=17.2±0.1



J>20.1
K (not AB)>18.4
Aladin finding chart
Scroll to zoom. Set survey image in "Manage layers"
Default image: DSS2 Red
GRS 1739-278 in Simbad
---
Click to enlarge in new tab/window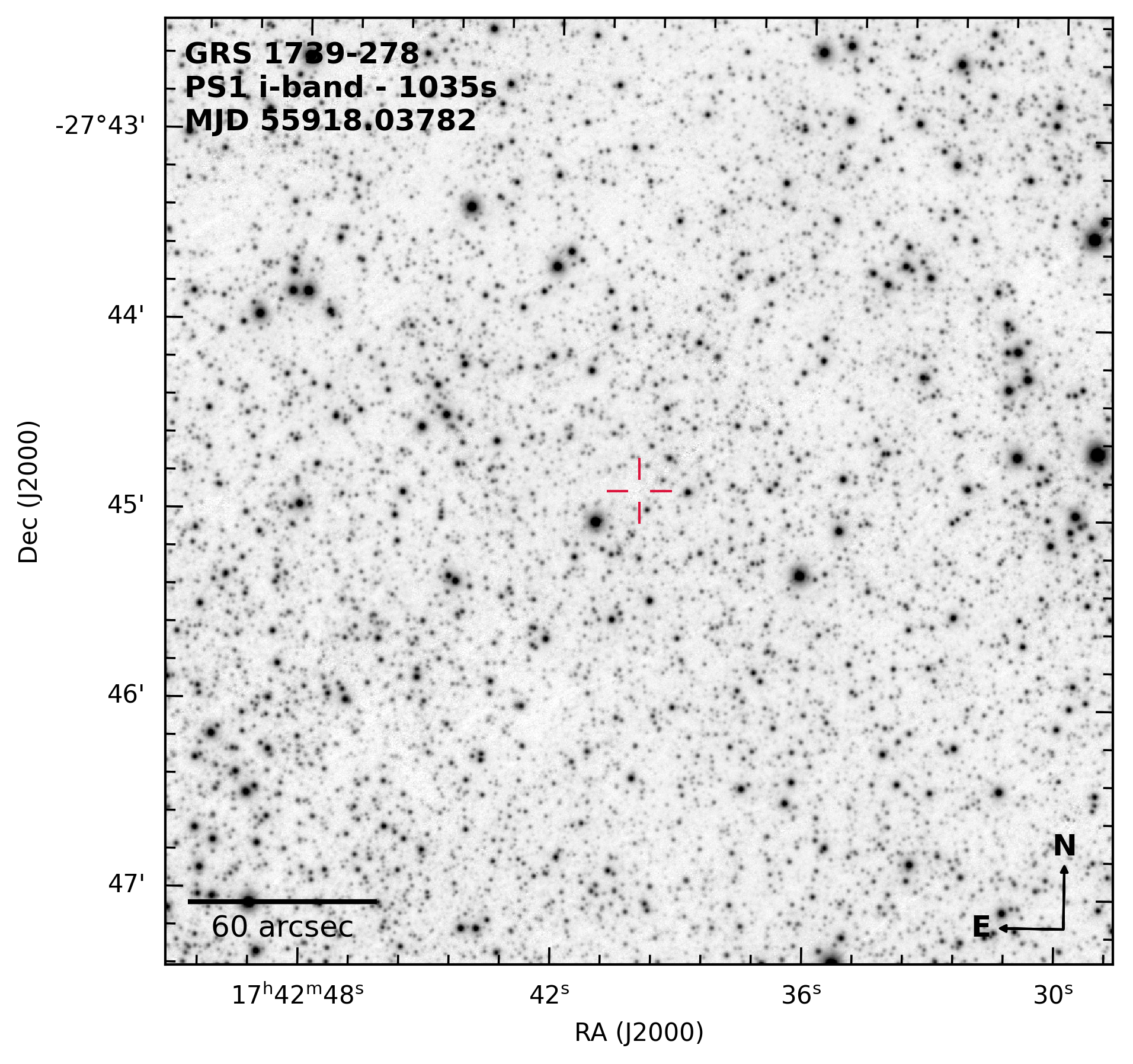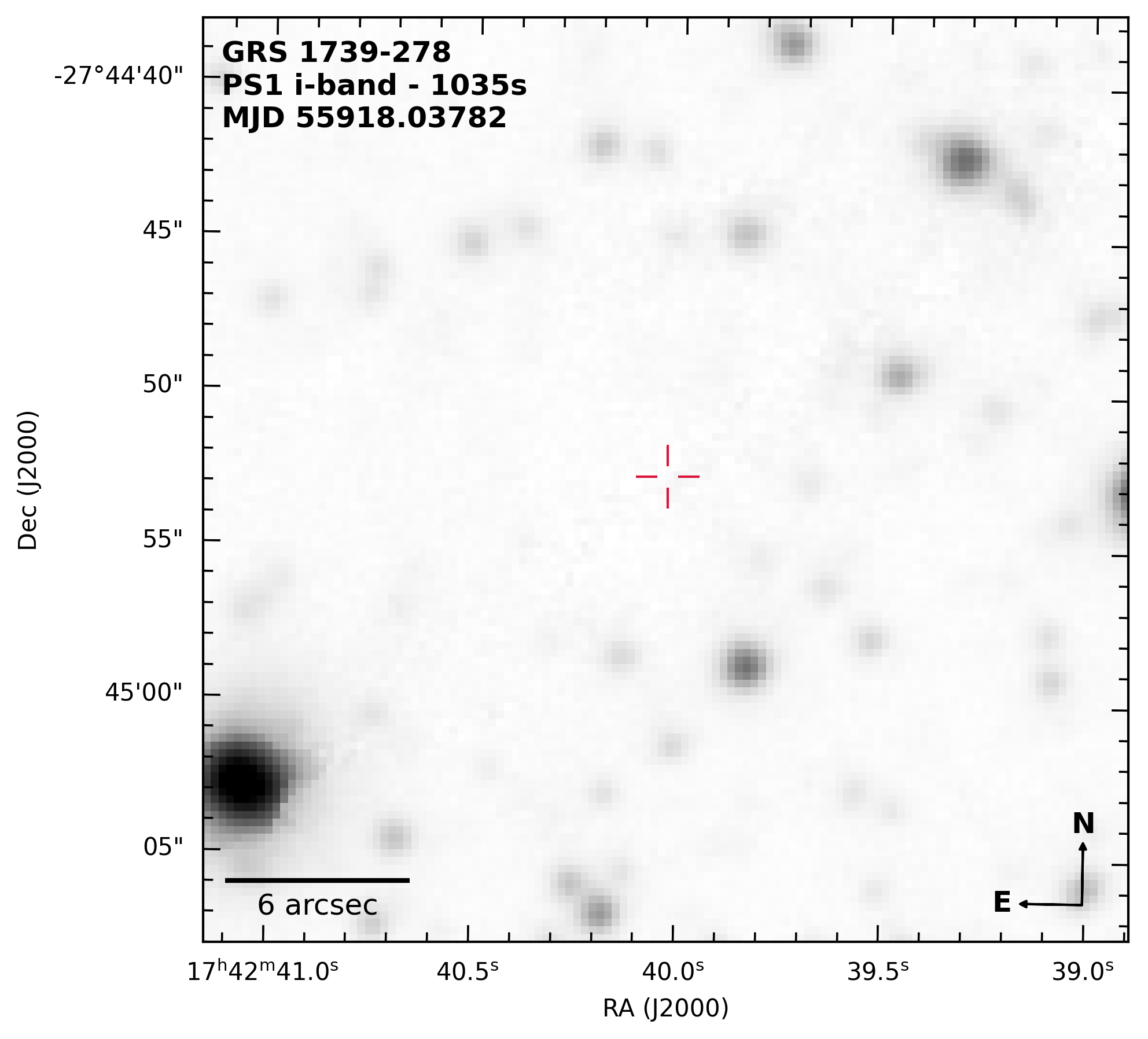 ---
This research has made use of NASA's Astrophysics Data System (
ADS
) and the
SIMBAD
database operated at CDS (Strasbourg, France)
Please
acknowledge
the use of this catalogue in any published work you derive from it.
---
Last modified: 27 August 2021.