BlackCAT A Catalog of Stellar-Mass Black Holes in X-ray Binaries
Swift J1753.5-0127
( Fender2005 )

RA [J2000] DEC
[hh:mm:ss.ss] [dd:mm:ss.ss] 17:53:28.29 -01:27:06.22


ℓ b
[deg] [deg] 024.8976155 +12.18607327
Year of discovery: 2005
( Palmer2005 )
# of outbursts after discovery:
Strictly speaking it is not a dynamical BH but there is either a robust mass function or mass determination suggesting the presence of a BH
NOTES
Swift J1753.5-0127 remained in a low/hard X-ray state since its outburst in 2005 until 2016. In June 2015, it reached its lowest flux since its outburst ( Neustroev2015 ). After 11 years in outburst, it started to decay towards its quiescent state around September 2016 ( Russell2016 ). By early November 2016, the source was not detected in X-rays by Swift ( Shaw2016a ).
There is a discrepance between the K2,Porb and M1 measured by Neustroev2014 and Shaw2016 .
The FWHM(Hα) scaling ( Casares2015 ) coupled with the Porb ( Zurita2008 ) strongly indicates a BH ( Shaw2016 ).
Gandhi2019 obtained a distance of 7.15+3.99-2.48 kpc from Gaia DR2.
Optical/NIR magnitudes

R∼15.85



V>21.0
Aladin finding chart
Scroll to zoom. Set survey image in "Manage layers"
Default image: DSS2 Red
Swift J1753.5-0127 in Simbad
---
Click to enlarge in new tab/window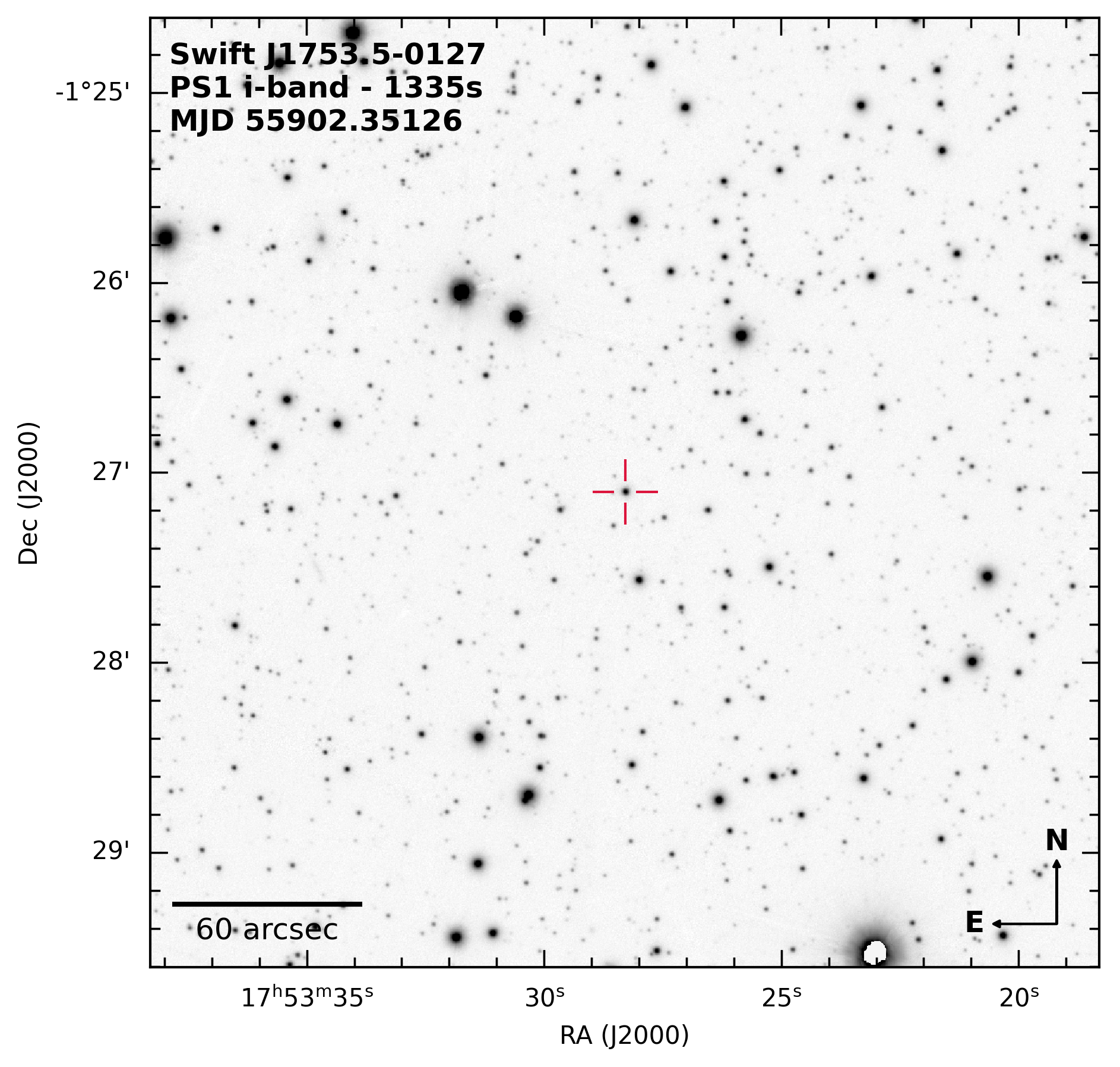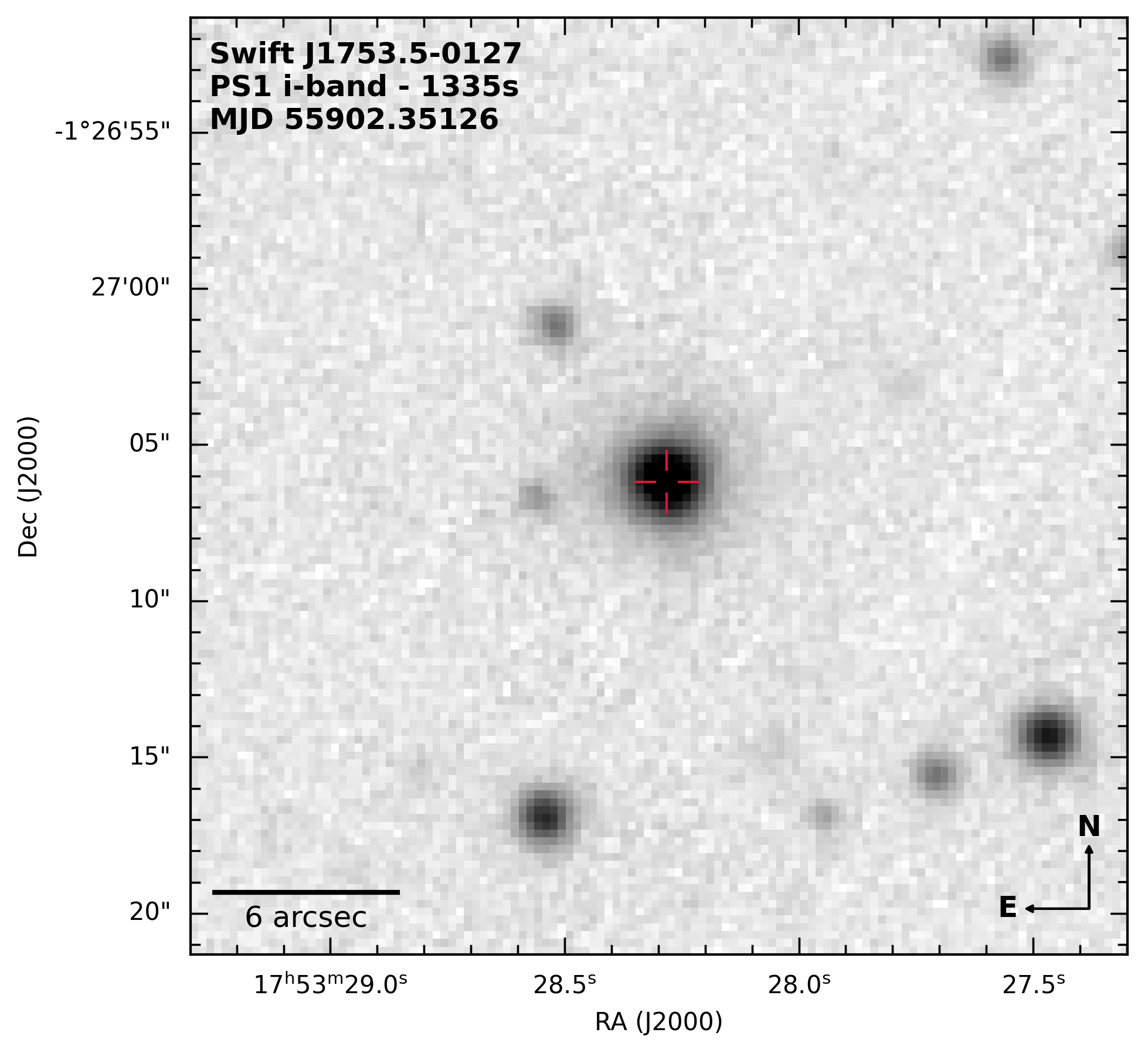 ---
This research has made use of NASA's Astrophysics Data System (
ADS
) and the
SIMBAD
database operated at CDS (Strasbourg, France)
Please
acknowledge
the use of this catalogue in any published work you derive from it.
---
Last modified: 27 August 2021.