BlackCAT A Catalog of Stellar-Mass Black Holes in X-ray Binaries
Swift J174540.2-290005
( Kennea2006a )

RA [J2000] DEC
[hh:mm:ss.ss] [dd:mm:ss.ss] 17:45:40.10 -29:00:06.40


ℓ b
[deg] [deg] 359.9494702 -00.04315833
Year of discovery: 2006
( Kennea2006 )
# of outbursts after discovery:
Basic data

Distance [kpc]
Distance to the plane (z) [kpc]
Orbital period (Porb) [h]
Peak X-ray flux [erg s-1 cm-2]
[keV]
4.98E-12
[2-10]
Kennea2006
Outburst magnitude (AB)
Ks>19.55
Wang2006
Quiescent magnitude (AB)
E(B-V) [mag]
10
Schlafly2011
Spectral type
NOTES
Swift J174540.2-290005 is 1 pc from Sgr A* assuming an 8.5 kpc distance ( Kennea2006 ). If this transient is an X-ray binary it would be a LMXB ( Wang2006 ). VLA observations did not detect a radio counterpart leaving open the possibility of magnetar or a LMXB hosting a NS or BH ( Bower2016 )
Optical/NIR magnitudes

Mag. Outburst (AB)


Wang2006

Ks>19.55




Mag. Quiescent (AB)

Aladin finding chart
Scroll to zoom. Set survey image in "Manage layers"
Default image: DSS2 Red
Swift J174540.2-290005 in Simbad
---
Click to enlarge in new tab/window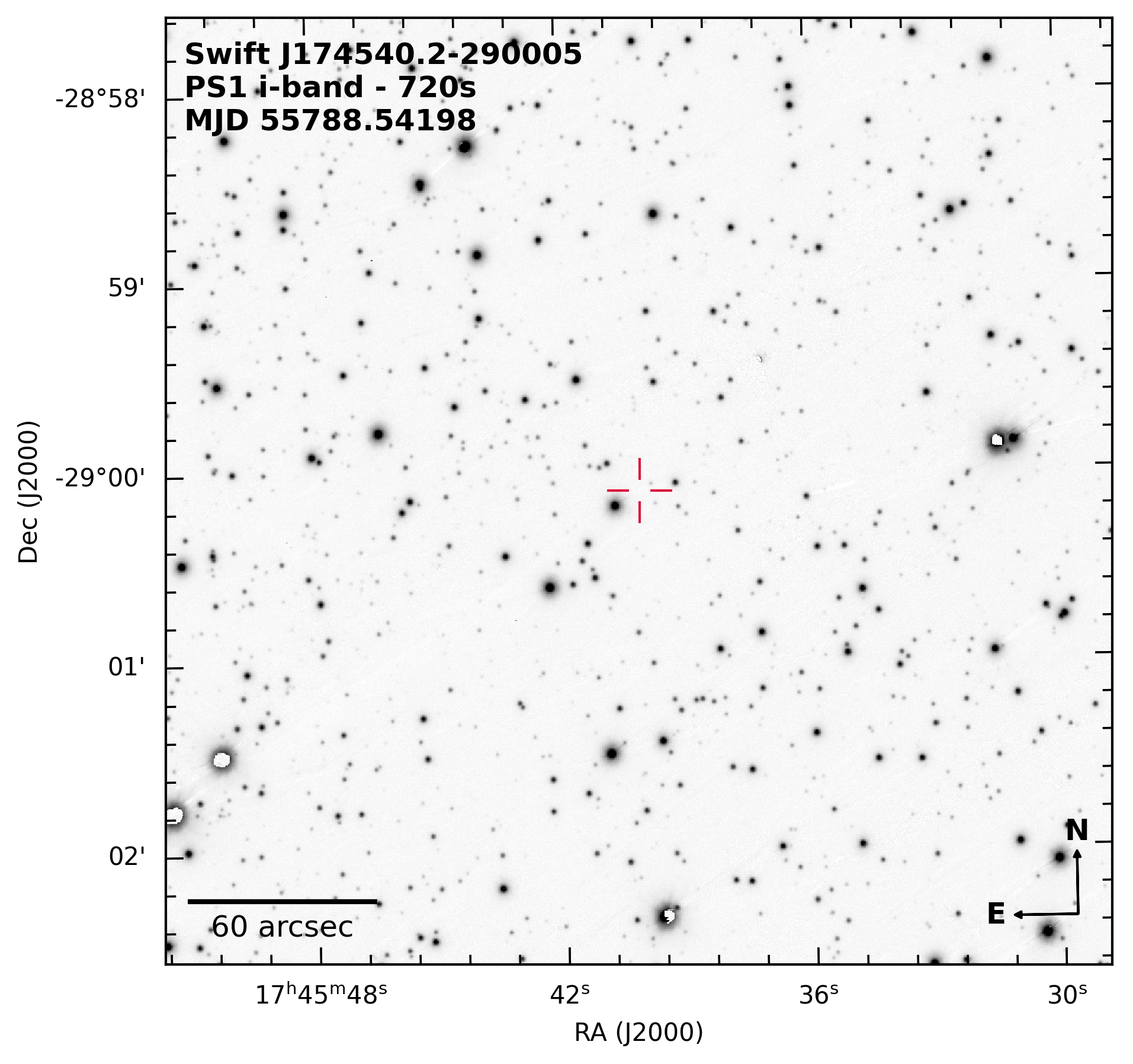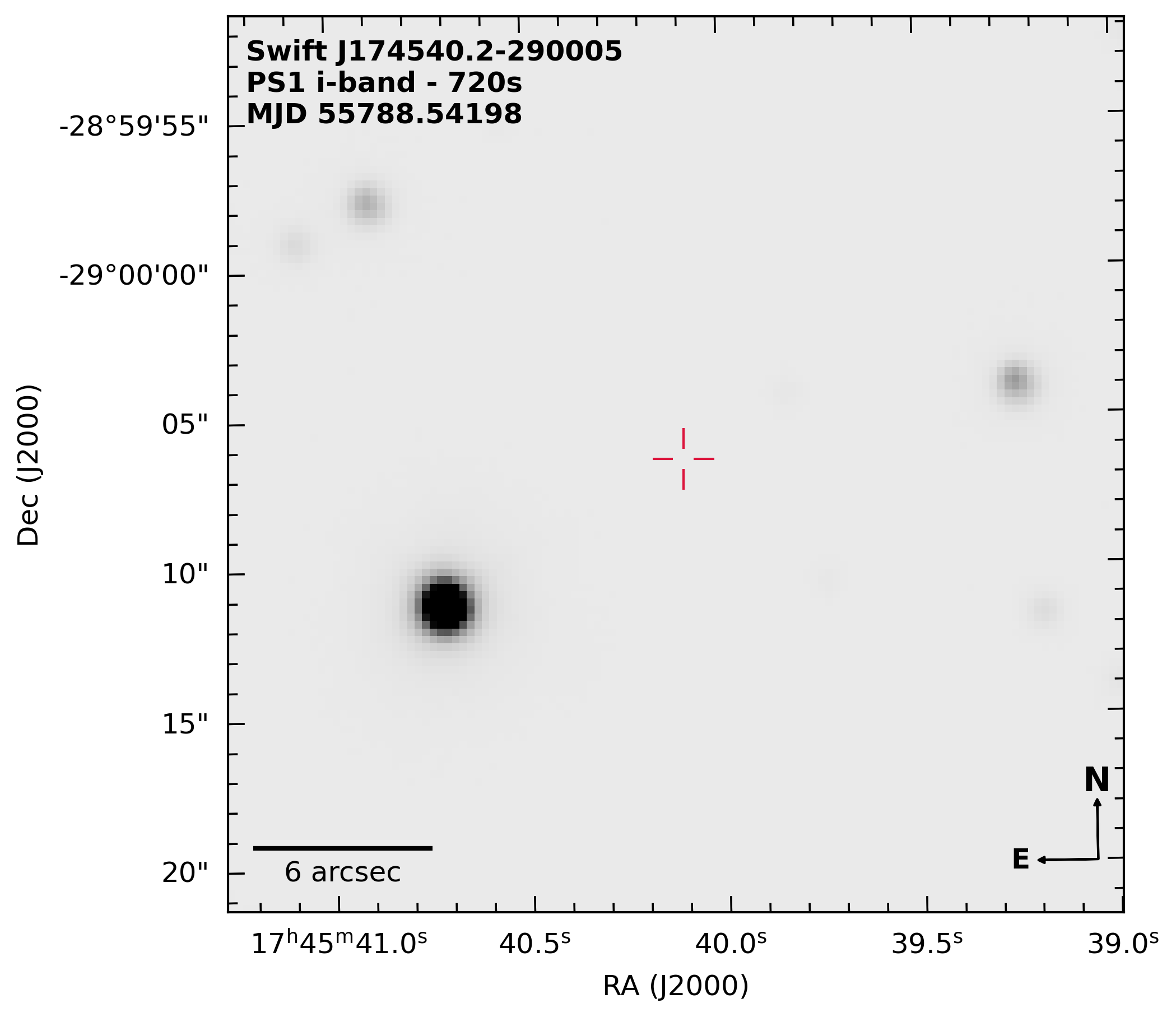 ---
This research has made use of NASA's Astrophysics Data System (
ADS
) and the
SIMBAD
database operated at CDS (Strasbourg, France)
Please
acknowledge
the use of this catalogue in any published work you derive from it.
---
Last modified: 27 August 2021.